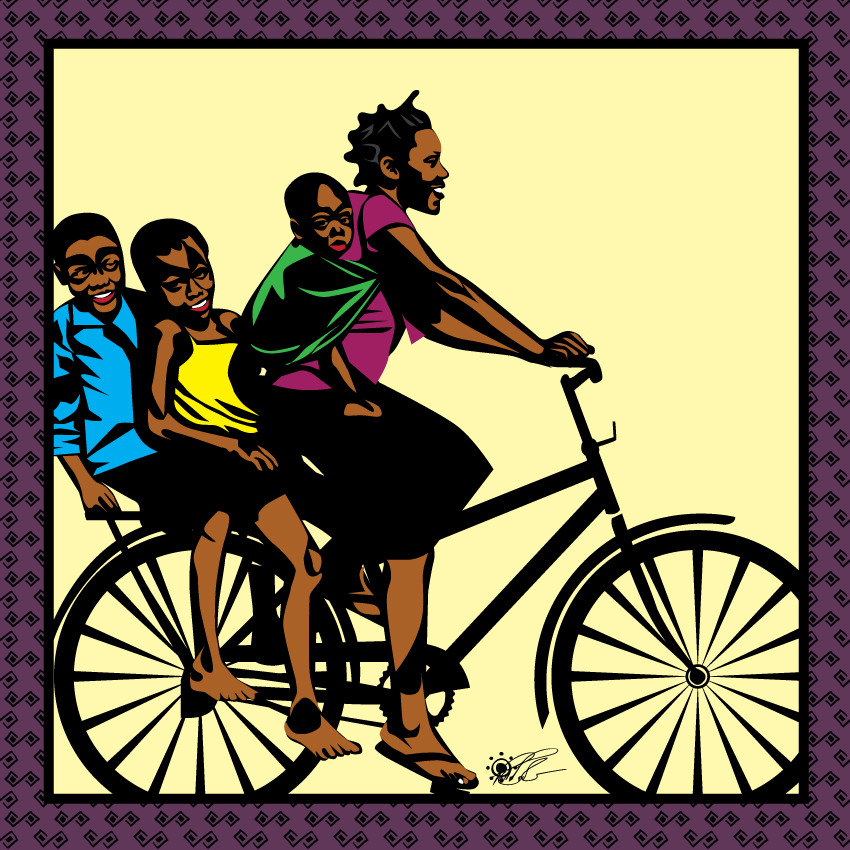 I miss having a bike. I like to think that if I had one and used it to ride around town all the time, it would have helped me to keep the bulge at bay. So I am fat cause I don't have a bike. On the other hand, maybe I'm fat cause I eat too much.
Ride baby, Ride!
They know how to keep the bulge away. Load the bike as much as possible. Ride baby, ride!
I have seen some amazing things on a bike. A delivery guy carrying thousands of eggs in stacks at the back. Bales and bales of wood or hay, towering high above the rider. Small families, similar to this image. A bike is a lifeline for many people. It can help increase their productivity by leaps and bounds. Gets them where they are going, carries them when they need it.
One time I attempted to race a group of boys that were riding bikes like these. One speed. Big and bulky. I had a fancy mountain bike with gears and multiple speeds. In my internal smug voice I thought to myself that I had it in the bag. I think my chain came off as I tried to start the race and all I remember is choking on their dust as they sped off into the distance. Speed they had lots of. It was amazing how fast, how much control and how much ability they had with their big, bulky machines. If I ever needed a lesson in not judging a book by its cover, this was definitely it.
Found a lovely photo of people on a bike. It inspired these drawings. Made two versions, one in color, one in black and white.