Over at "Africa is a Country", they have a post about western book covers for African writers:  The Dangers of a Single Book Cover: The Acacia Tree Meme and "African literature"
It basically points out that western publishers don't have much imagination when designing book covers of African writers: "….that whoever you are, wherever you're from, whatever kind of writing you do, if you write a novel "about Africa," chances are you're going to get the acacia tree treatment. And the orange sky."
When I saw it I got a bit worried for a second.  I have designed a few covers.  And I know the Acacia tree has cropped up in a few of those ideas. I know I have definitely used oranges, reds, browns and other dark colors in regards to "African" designs.
So just to see how I stood against the norm, I put together a small collage of covers I have designed.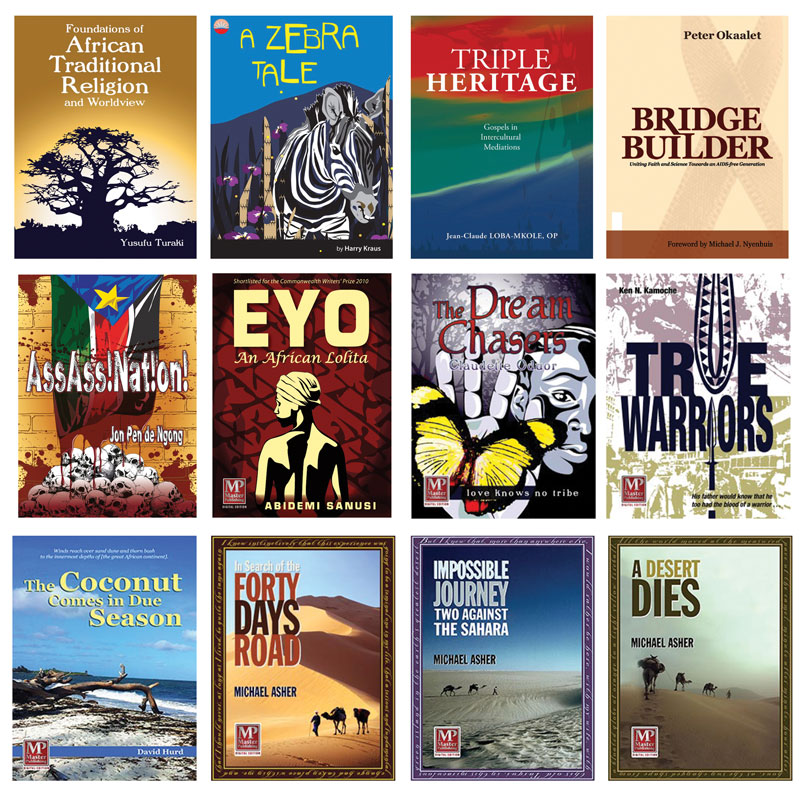 Ok, I did go with a tree and orange sky in one of them.  A Boabab tree. Which is my favorite indigenous tree. I have to admit that trees and african skies are really hard to get away from when designing.  I guess all of us could stand to be a little more creative at times.
Overall however, I think I did ok.  Probably need to work on my typography a bit.
At least there are no Acacia trees.