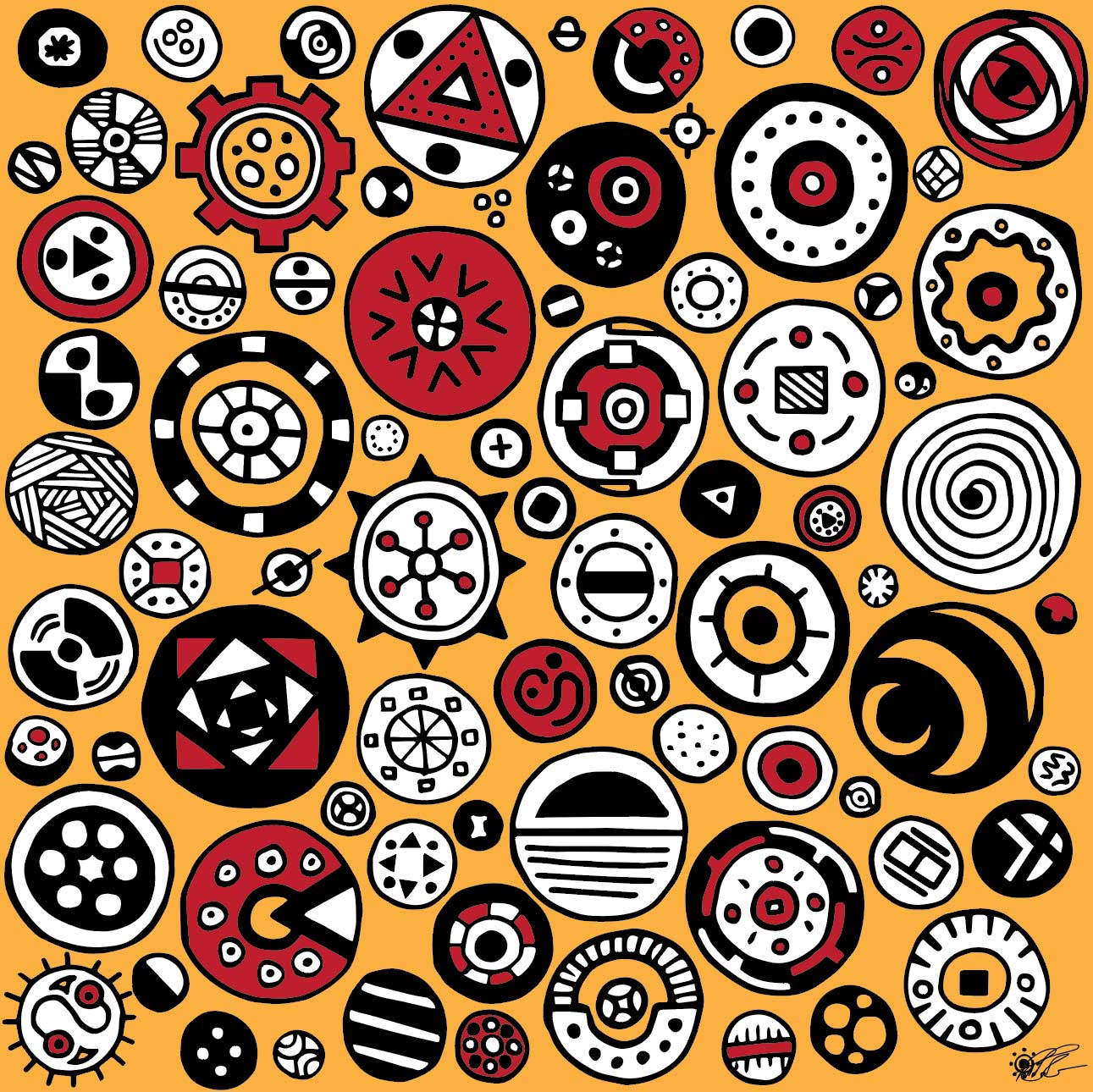 Doodling Circles
This was an exercise to see if I could draw a page of circles that were different from each. A smorgasbord of circles.
I have this obsession with circles. Tattoos of circles on my body, a personal logo of circles, countless pages of drawings with circles, and who knows what else. I like the roundness. Just look at my tummy.
The unfortunate thing is that as soon as I had completed the design and tried to save the file, the application crashed. At least I took a screenshot and got this image. I hope you enjoy.