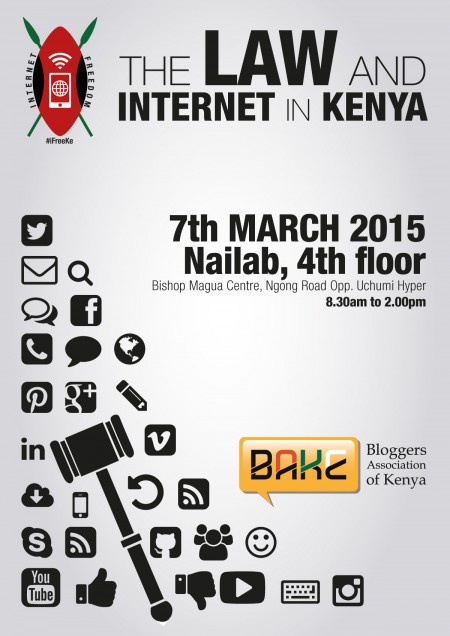 BAKE is hosting a meeting on issues of the Law and the internet in Kenya.  This is a poster design I put together for that effort.  It incorporates the logo for Internet freedom which I also did. I was very happy with that design, it popped up all over the place.
Click here to learn more about the event: 
Over the last year, Kenya has witnessed State harassment, arrests and conviction of Kenyan Internet users.  Interaction between the law, the Internet and the State has been unclear and ambiguous.

To this end, BAKE in collaboration with Mugambi Laibuta, an Advocate of the High Court of Kenya will carry out training on the law and internet in Kenya. The training will be held on 7th March, 2015 from 8.30am to 2.00pm. The venue is The Nailab, 4th Floor Bishop Magua Centre, Ngong Road opposite Uchumi Hyper.
.