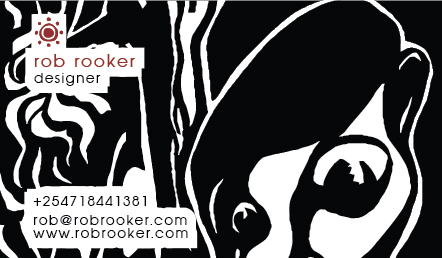 This is a copy of my current business card. I love this card because it starts quite a few conversations. I think primarily in the line of "what the heck is that?". Some try to be cute and tell me it looks like me. No it doesn't. I have had a few people ask me where it comes from, so I decided to post the original image here. I drew it somewhere around 2004/05 while I was working in Maridi, Southern Sudan for CARE international. There wasn't much more to do other than sit in my room in the evening and draw pictures. I titled it Night Time: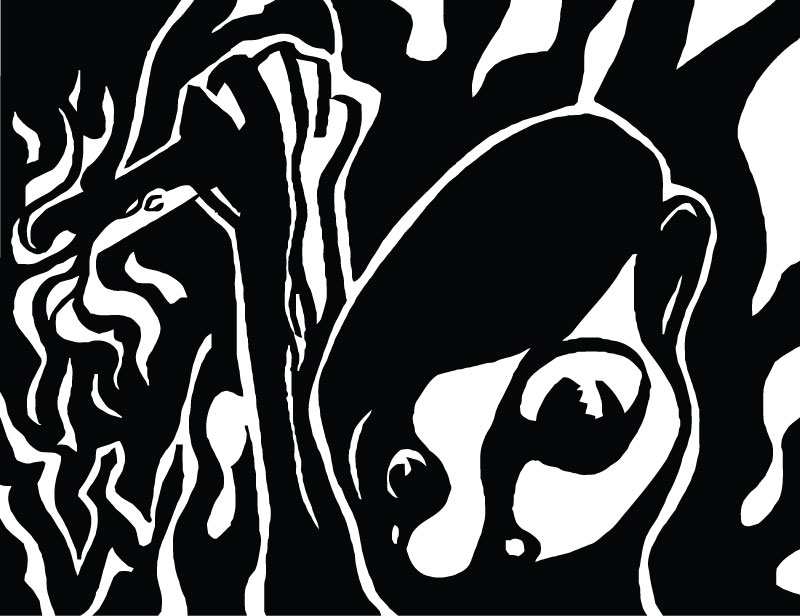 I have also made it a desktop image. Click here to download: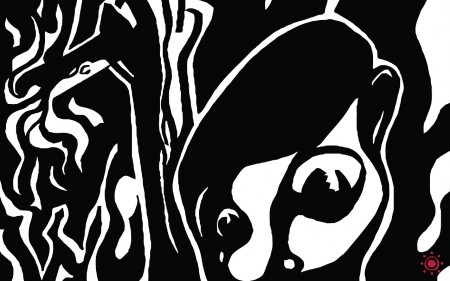 Nighttime by Rob Rooker is licensed under a Creative Commons Attribution-NonCommercial-NoDerivs 3.0 Unported License
.